Check out The Knot (Ohio) Fall/Winter 2019 edition for a glimpse at a beautiful and joyful ceremony and reception at Warwick Farms. This wedding party was a blast, and the evening reception in the Glass House was just beautiful.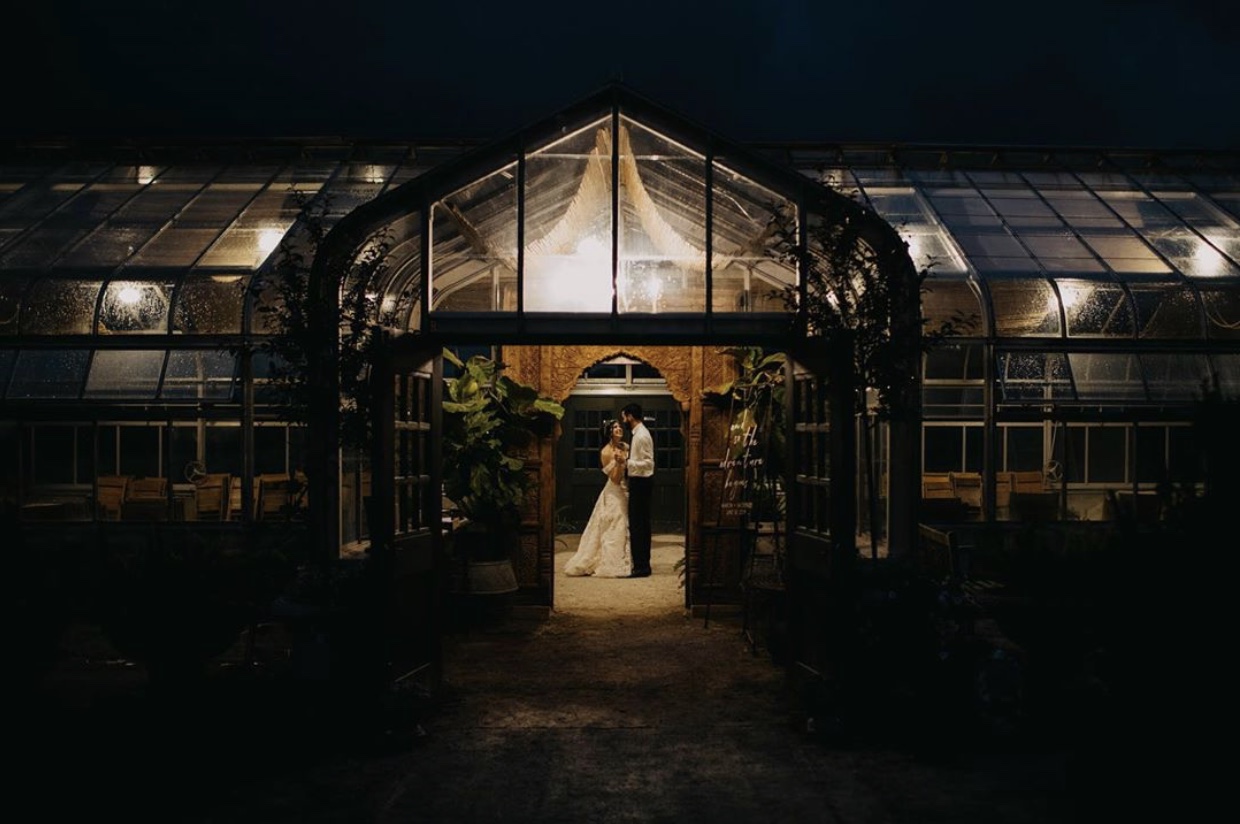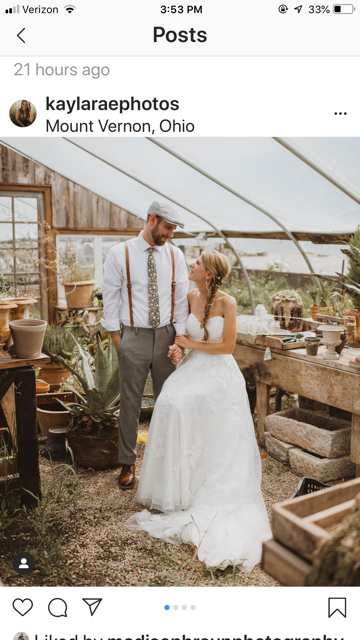 Check out this "eclectic farm wedding" at Warwick Farm featured on the Aisle Society! We had such great fun with this crew.
In addition to hosting the wedding, we also did the flowers!
"The floral design was created by Warwick Farms and we loved how soft and whimsical they looked. Peaches and pink tones were beautiful against the rustic shiplap and greenery surrounding the farm. "
"hannah & chance"
"The farm has an undeniable magic," Hannah says. Dressed in a breezy, embroidered charmeuse gown, Hannah walked down the aisle to the tune of "Blue Ridge Mountains".......
Purchase the Spring/Summer 2018 edition HERE.
"Inside a Collected Ohio Farmhouse"
At their Ohio farm, Page and Greg Price make room for all kinds of eccentric elements — animal, vegetable, and collectible — achieving a gracious grandeur that's surprisingly humble.
READ MORE FROM COUNTRY LIVING HERE.
This colorful handmade wedding is making us want to hold onto summer just a little bit longer. This was a big one too. Their bridal party was huge because they wanted to share the day with their closest friends and fam. Their guest list was a modest 300. And the amount of DIY details was plenty, from the hand-painted chalkboard signs, the glittery centerpieces, to the flower girl's floral crowns.
READ MORE FROM 100 LAYER CAKE HERE.
When it comes to wedding inspiration, nothing is quite so magical as seeing what real couples do for their big day. Since 100 Layer Cake is our source for peeping the most beautiful ways brides and grooms say "I do," it'll feature weddings from Australia to Napa and everything in between. Brides beware: You're going to want to pin just about everything you see. And even if you're not engaged, you'll want to check it out just for the love story.

READ MORE FROM REFINERY29 HERE.
We woke up to the sounds of chickens and the sweet smell of peonies. The fresh air and acres of beauty left us in a daze. In those moments we felt like we were floating in the clouds and we never wanted to come down. There is a magic about this farm that you can't experience anywhere else and it stems from the folks who run it.
READ MORE FROM FREE PEOPLE HERE.
"Worth the trip: The Rural Society"
On the day that I visited Warwick Farm, grey clouds hunkered over the hills, asters drooped over the low stone walls, and the rain drizzled over all. It was very like the English Cotswolds, where I lived for seven years.
READ MORE FROM EDIBLE COLUMBUS HERE.